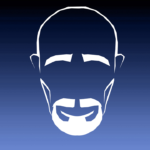 Making a game takes a lot of love and sweat.
As an indie dev, deadlines and crunches sometimes prevent us from taking a step back from tasks. So, we thought we'd sit down with team members and have them share their experience on making LTR, from a more personal perspective.
Tell us how you became a game designer?
I literally started designing games when I was twelve. In that sense, I was already a game designer without knowing it. My first game was a board game, I tweaked Risk, to make it more interesting, after that, I made Bot Arena, again a board game. It was a combat robot, and each gamer could influence its behaviour. It was later in my career adapted into a video game. It's only much later that I started making a living as a game designer for Infogrames. I've always been a big fan of tabletop role-playing games for which I wrote scripts. And today, I'm an author writing scripts.

Could you define for us what game design is?
A game designer is a magician. We have the privilege of creating portals opening to unique experiences for players to explore.
A great game offers a transformational experience for the player, taking them away from reality. It's where the magic starts, and in my opinion, a game designer should keep that in mind. And, I consider Magic as an art form.
Any insight on the industry you could share with us?
I believe we're only at the beginning of video game history. I feel we're going moving on to what experts call "permanent games". In other words, pervasive games will be more and more embedded in our real world. Pokemon Go was only a sample of what will happen in a few years. The border between reality and the play is blurred.
In that sense, the responsibility for the game designer in the near future will get much more ethically important.
Tell us about your biggest challenge on Light Trail Rush
The most challenging part is game balance. LTR offers multiple gameplay according to whether you're a Chaser or a Tracer. Your role can switch many times during the game. And the difficult part is to make both experience exciting and rewarding.
Also, as the LTR lore is directly derived from Beyond the Void universe, it comes with constraints for the storytelling. My challenge is to enrich the existing lore. We're quite proud of the lore telling a story spanning across 7 000 years.
We're also integrating the blockchain ecosystem into LTR, which comes with many questions in regards to how to offer a seamless experience.

Tell us a secret about yourself that your team members don't know
I've been practising Chaos Magick for twenty years. I love it. It still helps me to break out from the duality of life. Its practice has greatly influenced my personal life.