Are You Ready to Play?
Light Trail Rush is gearing up and we want you to get involved. The game is still early in development but we want to get as many people as possible playing Light Trail Rush. And that's why we're now starting to distribute Steam keys for our first playable version; our pre-alpha.
Just give us your email address, and we'll send you a Steam key.
Sure, the game is a little rough around the edges at the moment, but we think this vertical slice of gameplay already highlights some key elements — fast skill-based action, strong aesthetics, and a mean competitive edge.
Up to eight players play each race, with the leader or Tracer designing the track as they fly.
The beauty of this approach is each track is unique, with the Tracer in control of the action.
Behind them, the Chasers race, using their speed, manoeuvrability and power-ups to overtake, in turn becoming the next Tracer and attempting to rack up enough points to be crowned the winner.
Player, Owner
But as well as gameplay, Light Trail Rush is also innovating when it comes to sharing its vision with its players.
We're using the Ethereum blockchain to allow players to truly own their in-game aesthetic items.
And from 15 November, we're going to be selling some limited-edition ship skins.
These one-off items will range from simple colour masks to animations and funky materials, and once you buy them, you own them forever or trade and sell them with other players.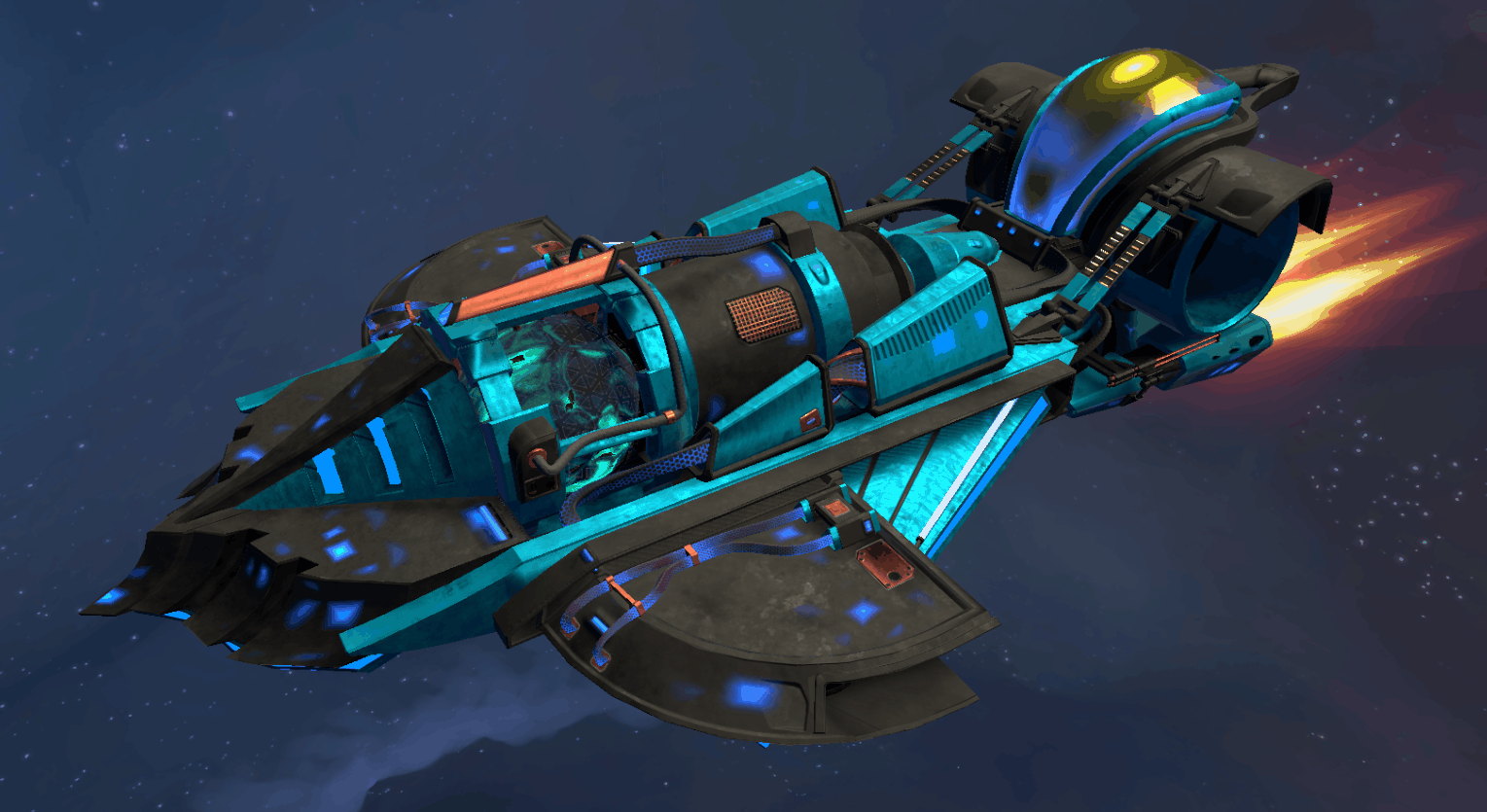 To find out more, join our Discord channel.
And don't forget to add Light Trail Rush to your Steam wishlist.